Shopping Cart
Your Cart is Empty
There was an error with PayPal
Click here to try again
Thank you for your business!
You should be receiving an order confirmation from Paypal shortly.
Exit Shopping Cart
| | |
| --- | --- |
| Posted on January 5, 2013 at 12:40 AM | |
 Juniors to Enjoy Free Access to 3 Courses at Shenzhen and Haikou as Group Reaffirms its Commitment to Junior Golf Development throughout the Region 
(Shenzhen, 2 January) – Mission Hills Group today announced that all junior golfers under the age of 16 will benefit from free access to three of the resort operator's golf courses in 2013. Starting 1 Jan, green fees for junior golfers from all over the world will be waived for the Zhang Lian Wei course in Shenzhen and the Stepping Stone and Double Pin Courses at Mission Hills Haikou.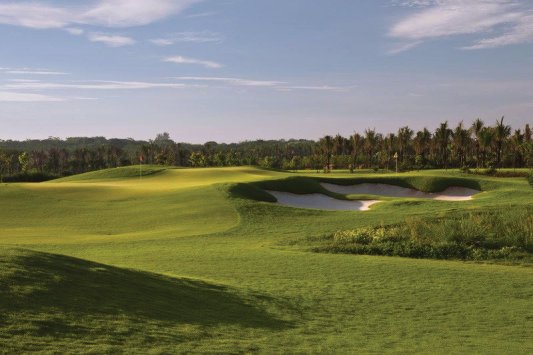 The move seeks to foster junior golf as the sport prepares for its return to the Olympic Games in Rio de Janeiro in 2016.   But it's not just local golfers that stand to benefit as Vice Chairman of Mission Hills Group and Secretary General of One Asia, Tenniel Chu pointed out: "We very much hope that this will benefit junior golf development right across the region as people increasingly see China as a top golfing destination for junior development tournaments and golf leisure. 
For the past twenty years, Mission Hills has been committed to promoting and popularizing the sport of golf in China and across the region and junior golf development has always been a central pillar of our strategy. With golf now set to return to the next Olympics, these exciting developments will provide a clear pathway for junior golfers to play their way to Brazil in the next four years."   Mission Hills has always been an active promoter of the junior game in China and has been involved with a number of initiatives to bring the world's leading players, instructors and events to China.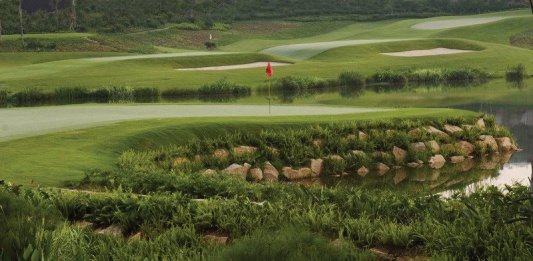 In 2009, Mission Hills joined with Masters, R&A and APGC to stage the Asian Amateur Championship. In 2011, Mission Hills partnered with Nike Golf to create Mission Hills Nike Golf Junior Championship which saw Tiger Woods providing juniors with tuition and motivation. Additionally together with Jack Nicklaus, Greg Norman, Sir Nick Faldo and Annika Sorenstam, Mission Hills has co-founded and host many junior golf tournaments and development programs across the region. 
China's 14-year-old prodigy, Guan Tianlang, the champion from these tournaments, has qualified for the 2013 Masters and in April will become the youngest player ever to participate in the tournament.   
Dominic Wall, Director Asia-Pacific of The R&A commented "This is a wonderful initiative for junior golf and Mission Hills must be congratulated for showing leadership in this area. With course accessibility among juniors being such a key issue in the Asian region, this will no doubt lead to many more children having the opportunity to pick up a club for the first time and try out the game."    
The Zhang Lian-wei course acclaimed as "World's Leading par-3 Course" by the U.S. Golf Magazine for its innovative course design and unique style. Stepping Stone Course is a true pitch and putt course, seamlessly blending in with the native surrounds of lava rock and thick vegetation. The Double Pin course incorporates a unique and distinct feature of two pins on each green.   
About Mission Hills Group
Mission Hills Group (
www.missionhillschina.com
), owner and operator of Mission Hills in the heart of the Pearl River Delta and the tropical island of Hainan, is the pioneer in China's fledgling hospitality, sports and leisure industry.   Founded in 1992, Mission Hills is recognized as the leading golf brand in the world and synonymous with high-end, luxurious and exquisitely-designed residences. Mission Hills has been the major driving force behind the sports and leisure industry in China. Its three world-class integrated leisure and wellness resort destinations have hosted more than 100 international tournaments. 
Mission Hills has also been accredited the "World's Largest Golf Club" by the Guinness World Records.   Mission Hills' properties sprawl over 40 sq.km. They include 22 championship courses designed by renowned players and architects from five continents, five-star resorts, award-winning spas and volcanic mineral springs, an international convention center, golf academies and Asia's largest tennis facility. Mission Hills is also the official training headquarters of China's Tennis and Golf Associations.   
The Group's "golf and more" leisure philosophy has catalyzed its tourism-related business expansion. Mission Hills Centreville and Mission Hills ▪ Lan Kwai Fong ▪ Haikou are family-friendly metropolitan leisure complexes and low-carbon town centers. Hubs for business, leisure, wellness and entertainment, their highlights include 1,000-plus international anchor brands featuring the latest fashion labels, finest jewelry and watches; trendiest restaurants, cafes and bars; state-of-the-art multiplex cinemas; ice skating rinks; bowling alleys; world-renowned auto showrooms; and many other exciting offerings. A total of six hotels are showcased in these developments, among them Marriott International's Ritz-Carlton and Renaissance hotel brands.   
Today, Mission Hills Group has achieved many milestones and become the preeminent conglomerate in the sports, tourism, leisure and entertainment industry. The next breakthrough in the Group's evolution will occur as it brings its tried and true branding and golf management services to Beijing, Shanghai, Xian, Yunnan, Chongqing and other destinations.   
For further information, please contact:
Ms. Sundi Shi Mission Hills China Telephone: (86 755) 2802 0888 Ext. 36022 Email:  
[email protected]
Categories: Event Review
/