Shopping Cart
Your Cart is Empty
There was an error with PayPal
Click here to try again
Thank you for your business!
You should be receiving an order confirmation from Paypal shortly.
Exit Shopping Cart
| | |
| --- | --- |
| Posted on November 7, 2012 at 12:19 AM | |
Event Report "Yelloween!"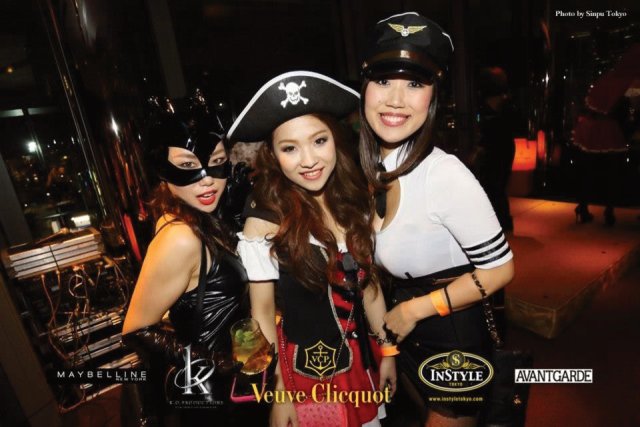 Halloween 2012 was bigger than ever in Tokyo this year. Not a historical celebration here in Japan, but Tokyoites seem to take to it with stride! This year a relatively new group called
InStyle Tokyo
held their second ever Halloween party and we were there.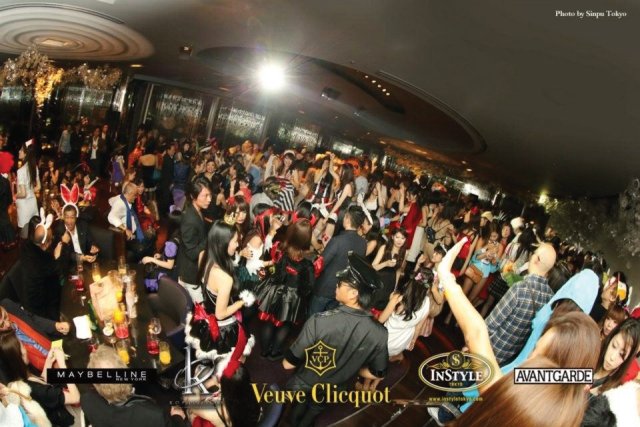 InStyle is a new brand event company specializing in themed parties, music and fashion, film premier after-parties, promotion events for music releases and fashion shows. Golf events are also in the works for 2013 and
Fuji Fun Connection
and
Golf Shizuoka
will be playing an active role in planning and organizing them.     
InStyles membership enjoy exclusive access to Tokyo's finest network of nightlife, entertainment and social events with exciting and unique opportunities to celebrate music, dancing and just plain having fun!   With exclusivity and a variety of breathtaking venues, InStyle always aims to hold high-class premium events and parties in some of the city's select premier locations.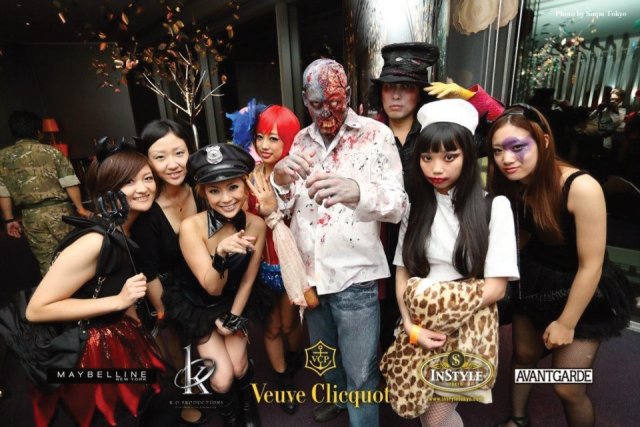 Fuji Fun Connection
took this opportunity to sponsor along with
Golf Shizuoka
with golf rounds at both
Gotemba Golf Club
and
Belle View Nagao G.C.
With such a young and vibrant demographic making up the some 1,500 guests that attended this branded -
Veuve Clicquot's
YELLOWEEN hosted at the
Peninsula Hotel Tokyo
, Fuji Fun Connection and Golf Shizuoka were able to get great PR for the Fuji area and courses, catching the attention of some fresh faces with lots of potential new customers and golfers.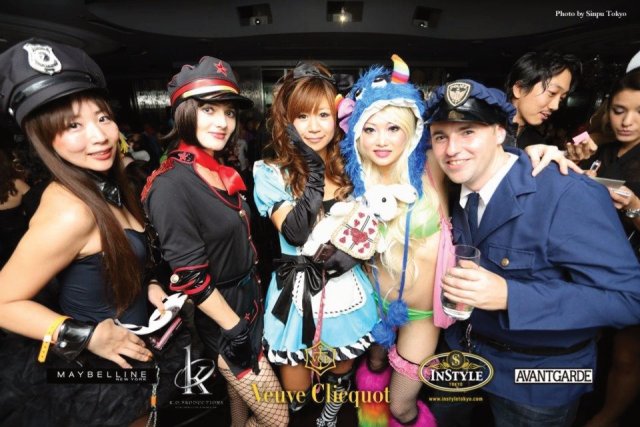 The entire Penthouse floor of the Peninsula Hotel made for the perfect venue providing a combination of uniquely designed spaces with breathtaking downtown Tokyo views.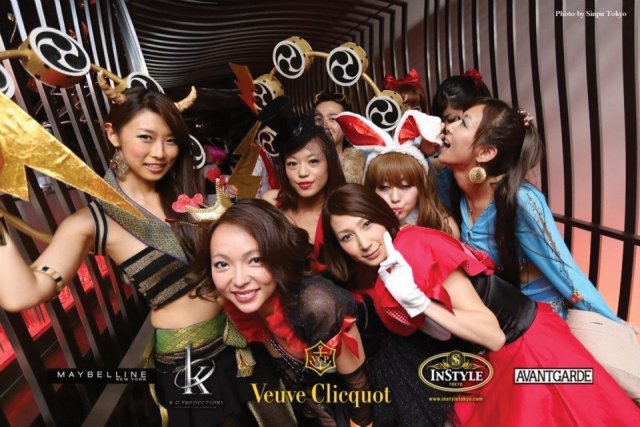 The attendees pulled out all the stops and the quality of the costumes was superb making this by far the best and most vibrant Halloween party in Tokyo this year.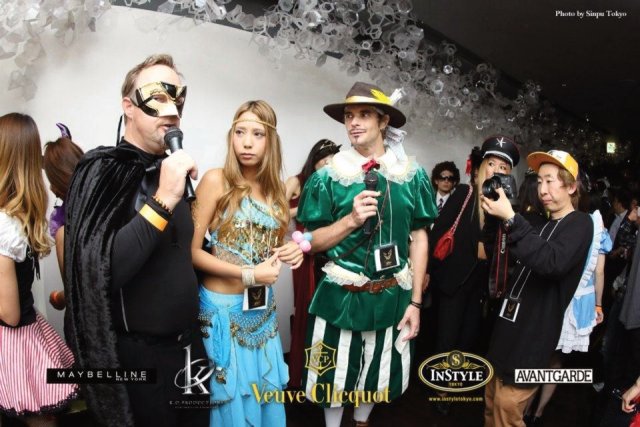 The evenings MC was
Sein Kamiyu  (セイン
カミュ
)
a well-known television talent here in Japan along with the beautiful winner of the InStyle Tokyo's "Model Search" event held a month earlier. Event sponsor Fuji Fun Connection & Golf Shizuoka founder Bennett Galloway seen here on the left addressing the crowd.
Congratulations to the golf winners and a warm-hearted thank you to event co-producers InStyle Tokyo and KO productions from us here at Fuji Fun Connection and Golf Shizuoka for the tap on sponsorship. We look forward to attending the next event which is slightly tamer...a
Thanksgiving and networking event
planned for November 26th at Victors in the
Tokyo Westin
in Ebisu.    
We hope to see you there!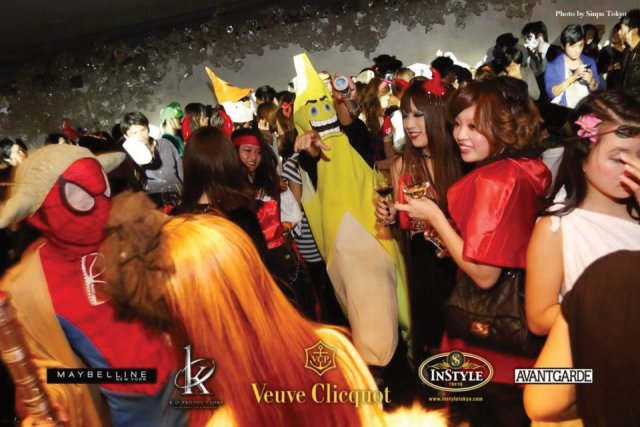 InStyle Tokyo & KO Productions がヴーヴ・クリコと共に開催しましたYELLOWEENに1500名以上の方にお越し頂き、改めてありがとうございました! オフィシャルフォトができあがりました。ご自分また、お友達を探して、ぜひタグして下さい!    
About InStyle Tokyo:
InStyle Tokyoとは 映画、音楽、ファッションのフィールドに特化した新しいコンセプトのイベント会社です。プレミア上映会や音楽プロモーションイベントのアフターパーティ、ファッションショー、ゴルフイベント等、様々なテーマのイベントを手掛けています。   また年間を通じチャリティーイベントも数多く実施しており、会社経営を通じ寄付を中心とした支援活動にも力を入れています。   InStyle Tokyoは、イベントの企画から準備、そして開催、すべてのプロセスにおけるスペシャリスト集団です。   そして大切なお客様に、東京での素晴らしいナイトライフをお過ごしいただけるよう、他にはない特別な空間を提供しています。 音楽、ダンスなど楽しんでいただくのは当然のこと、新たな人や世界との繋がり。これまで経験したことのないユニークな時間をお過ごしください。   イベント会場となるのは、どこも息をのむような素晴らしい場所ばかり。一流の場所で洗練された時間をお楽しみいただけます。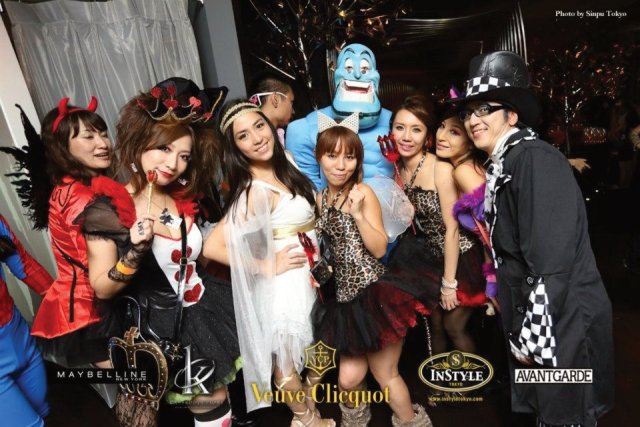 Categories: Event Review
/