Shopping Cart
Your Cart is Empty
There was an error with PayPal
Click here to try again
Thank you for your business!
You should be receiving an order confirmation from Paypal shortly.
Exit Shopping Cart
| | |
| --- | --- |
| Posted on October 4, 2012 at 11:57 PM | |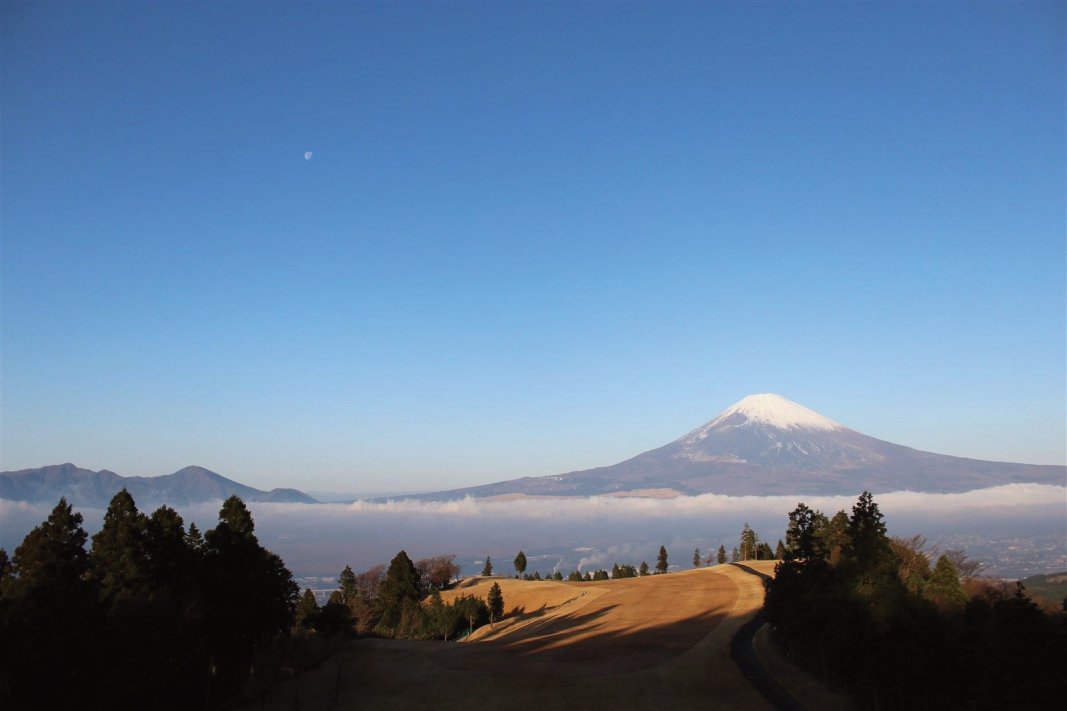 Business is challenging here in the Asia Pacific region, so when you decide to take some time out to relax, nothing is better than a ready golf destination with a panoramic view of Mt. Fuji to get your Bubba on!Just a little over an hour from the bustling Tokyo city life lies an area rich with natural host springs, wide-open countryside and 91 of Japans 2,400 golf courses. The Gotemba valley in Shizuoka Prefecture is home to the southern half of Mt. Fuji and easily accessible from Tokyo by car or train.
This resort rich area has undoubtedly the best views of the famous mountain that you'll find anywhere in Japan. The land gently sloping away from Mt. Fuji beckoned for golf course construction. And, Japan's resort industry called with some of the world's most famous course designers to accentuate this most spectator and memorable scenery. Match this with the unique culture and fine local cuisine and you've got a must experience new golf destination.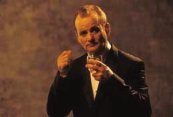 Golf in this region got its big bump in 2003 when Hollywood got in the act with Bill Murray's Oscar winning movie 'Lost in Translation' depicting a famous actor who found himself in Tokyo with far too much time on his hands. One of the things he did to pass the time away was tee-it-up right here next to Mt. Fuji. Although just a brief scene, this strangely romantic, yet solitary image of a of a guy pulling his golf bag on a trolley, alone, yet some how not alone as Fuji kept watch over him, left a lasting impression with audiences around the world.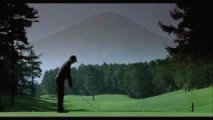 The Gotemba valley, as with the rest of Japan, has just begun to realize the benefits of international golf tourism and strong domestic demand has helped round out the areas offerings. Accommodations are plentiful, with most offering natural hot springs on premises, traditional Japanese fare and even shuttle services from the local train stations. If you aren't proficient in the Japanese language there are bi-lingual guides and tour operators in the area.Nothing is more memorable than hitting a perfect tee shot straight down the fairway with Mt. Fuji so close it literally towers over you! So should you find yourself in Tokyo with time on your hands, don't hesitate to take a day out of your life for an unforgettable golf get-a-way.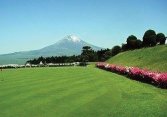 Must Play Courses:
Gotemba Golf Club and Belle View Nagao G.C.: If it's golf with a Mt. Fuji view you seek, these are two world class, fun and challenging mountain courses with stunning views all the way from the pacific ocean, on view to the south, to nearby Mt. Fuji straight ahead. Don't take our word for it; even a local TV station has permanently mounted a camera next to the upper clubhouse to capture the scenes full time! These two well-groomed courses are side by side with separate clubhouses and combine for a total of 36 holes all perched on a hilltop between the famous Hakone and Gotemba valleys. Easily accessible from Tokyo, they make for a perfect day trip providing a choice blend of fresh air, the Japanese countryside and breath-taking views. Bring your camera and get ready for a once in a lifetime round.
Name: Gotemba Golf Club and Belle View Nagao G.C. (golf with a Mt. Fuji view)
Designers: Shiro Akaboshi and Kazuo Terasawa (respectively) 
Year opened: 1971 and 1986 (respectively) Gotemba Golf Club 18 hole par 72, back tee yardage 6,345 regular men's 5,980 yards. Belle View Nagao G.C. 18 hole par 71, back tee yardage 6,019 regular men's 5,288 yards.
See: 
www.gotembagolf.com
 and 
www.belleviewn-gc.com
Tel: GGC: +81 550-87-1555, BVN: +81 550-87-1112
*Reservations in English call: +81 90-9892-4319
Kawana Hotel Golf Course
If golf with and ocean view is what you are looking for, and you are not overly price sensitive, the Kawana hotel's Fuji and Oshima 18's are two of the finest coastal links courses you'll find anywhere in the world and are accessible from Tokyo by train on the Izu peninsula. Situated on a rocky point the Fuji course firmly ranks 35th in the world for 100 best courses outside the United States, with its elevated greens and sunken fairways, often bordering 100 foot cliffs with the pacific ocean crashing below, you are guaranteed and breathtaking and memorable round. Its hotel adds to the entire experience having opened its doors in 1936, it has played host to an array of prominent people including; Marilyn Monroe and Joe DiMaggio (during their honey moon), John Wayne, Japanese Emperors and Empresses, the King and Queen of Sweden, Boris Yeltsin and even Golf Royalty; Gary Player often comes here to relax and tee-it-up!
Name: Kawana Hotel Golf Course (Fuji course) (golf with ocean views) 
Designer: C.H. Alison
Year opened: 1932 for the first 9 holes and 1936 for the second
18 hole par 72, back tee yardage 6,691, regular men's 6,187yards
Location: Near Ito on the Izu Peninsula in Shizuoka Prefecture
Access: Trains available from Tokyo with one transfer needed at Atami (approx. 1hr 40min if you use the bullet train) plus a 20 min taxi ride
Web: 
www.princehotels.co.jp/kawana
Tel: +81 557-45-1111
Area Tips:


Getting There:
Train:
 there are two direct trains to the Gotemba Valley from Shinjuku daily. For train Schedules try the Hyperdia site and enter your train station and Gotemba as your destination.
See: 
http://www.hyperdia.com/en/
Bus: highway busses (Odakyu highway bus) depart every 30 min on the hour all day. Estimated time 1hr and 30min.


Area Tour Operator:
Golf Shizuoka:
 for info in English on all 91 courses in the area along with turnkey planned tours and custom packages, you might want to check them out! So you don't get Lost in Translation!
See: 
http://www.golf-shizuoka.com/index.php
Shopping:
Gotemba Premium Outlets: Just minutes from the Gotemba Interchange and surrounded by golf courses, You can spend a full day here and there's even a Callaway and Taylormade shop with Japan only clubs on offer. Enjoy shameless shopping and at 164 brand shops and restaurants. The Outlet is bordered on either side by Fuji C.C. and Ashigara Shinrin C.C. so they even had to put up nets to stop stray balls from upsetting the shoppers!
See: 
http://www.premiumoutlets.co.jp/en/gotemba/
Motorsport:
Fuji International Speedway: surrounded by golf courses with Higashi-Fuji C.C., Fuji Green Hill G.C. and Fuji Health & C.C. literally bordering its grounds and track! Enjoy a variety of racing classes from F-1 to classic car races.
See: 
http://www.fsw.tv/
Distillery Tour:
Kirin-Seagram Gotemba Distillery: for whiskey lovers a tour here is a must! At an altitude of 600m the distillery is located in a large ancient forest on the side of Mt. Fuji. The mild temperatures, moderate humidity and abundant pure spring water from deep beneath Mt. Fuji make for the ideal location for distilling whisky. Enjoy seeing the production of whiskeys during a factory tour with a video presentation and a ten-minute all-you-can-drink tasting session…that's 60 seconds 10 times!! Founded in 1973 by Kirin Seagram Co. the facility is also right next to Fuji Kokusai G.C., Fuji Oyama G.C. and Taiyo C.C.!
Get your friends together and come over for a golf vacation of a lifetime!
Categories: Golf Near Tokyo
/