Shopping Cart
Your Cart is Empty
There was an error with PayPal
Click here to try again
Thank you for your business!
You should be receiving an order confirmation from Paypal shortly.
Exit Shopping Cart
 Juniors to Enjoy Free Access to 3 Courses at Shenzhen and Haikou as Group Reaffirms its Commitment to Junior Golf Development throughout the Region 
(Shenzhen, 2 January) – Mission Hills Group today announced that all junior golfers under the age of 16 will benefit from free access to three of the resort operator's golf courses in 2013. Starting 1 Jan, green fees for junior golfers from all over the world will be waived for the Zhang Lian Wei course in Shenzhen and the Stepping Stone and Double Pin Courses at Mission Hills Haikou.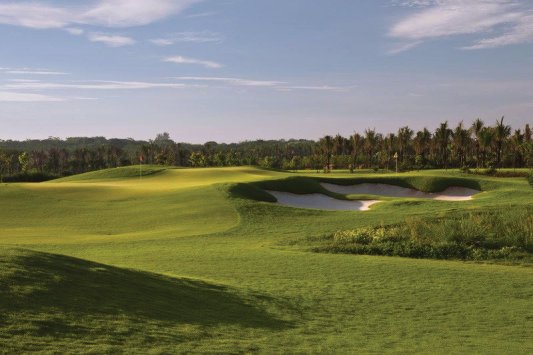 The move seeks to foster junior golf as the sport prepares for its return to the Olympic Games in Rio de Janeiro in 2016.   But it's not just local golfers that stand to benefit as Vice Chairman of Mission Hills Group and Secretary General of One Asia, Tenniel Chu pointed out: "We very much hope that this will benefit junior golf development right across the region as people increasingly see China as a top golfing destination for junior development tournaments and golf leisure. 
For the past twenty years, Mission Hills has been committed to promoting and popularizing the sport of golf in China and across the region and junior golf development has always been a central pillar of our strategy. With golf now set to return to the next Olympics, these exciting developments will provide a clear pathway for junior golfers to play their way to Brazil in the next four years."   Mission Hills has always been an active promoter of the junior game in China and has been involved with a number of initiatives to bring the world's leading players, instructors and events to China.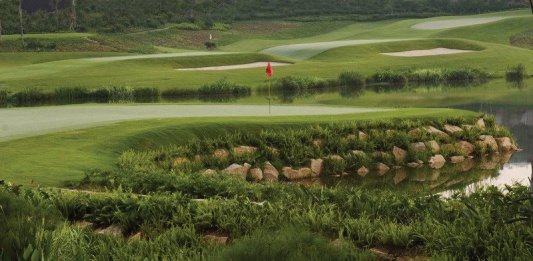 In 2009, Mission Hills joined with Masters, R&A and APGC to stage the Asian Amateur Championship. In 2011, Mission Hills partnered with Nike Golf to create Mission Hills Nike Golf Junior Championship which saw Tiger Woods providing juniors with tuition and motivation. Additionally together with Jack Nicklaus, Greg Norman, Sir Nick Faldo and Annika Sorenstam, Mission Hills has co-founded and host many junior golf tournaments and development programs across the region. 
China's 14-year-old prodigy, Guan Tianlang, the champion from these tournaments, has qualified for the 2013 Masters and in April will become the youngest player ever to participate in the tournament.   
Dominic Wall, Director Asia-Pacific of The R&A commented "This is a wonderful initiative for junior golf and Mission Hills must be congratulated for showing leadership in this area. With course accessibility among juniors being such a key issue in the Asian region, this will no doubt lead to many more children having the opportunity to pick up a club for the first time and try out the game."    
The Zhang Lian-wei course acclaimed as "World's Leading par-3 Course" by the U.S. Golf Magazine for its innovative course design and unique style. Stepping Stone Course is a true pitch and putt course, seamlessly blending in with the native surrounds of lava rock and thick vegetation. The Double Pin course incorporates a unique and distinct feature of two pins on each green.   
About Mission Hills Group
Mission Hills Group (
www.missionhillschina.com
), owner and operator of Mission Hills in the heart of the Pearl River Delta and the tropical island of Hainan, is the pioneer in China's fledgling hospitality, sports and leisure industry.   Founded in 1992, Mission Hills is recognized as the leading golf brand in the world and synonymous with high-end, luxurious and exquisitely-designed residences. Mission Hills has been the major driving force behind the sports and leisure industry in China. Its three world-class integrated leisure and wellness resort destinations have hosted more than 100 international tournaments. 
Mission Hills has also been accredited the "World's Largest Golf Club" by the Guinness World Records.   Mission Hills' properties sprawl over 40 sq.km. They include 22 championship courses designed by renowned players and architects from five continents, five-star resorts, award-winning spas and volcanic mineral springs, an international convention center, golf academies and Asia's largest tennis facility. Mission Hills is also the official training headquarters of China's Tennis and Golf Associations.   
The Group's "golf and more" leisure philosophy has catalyzed its tourism-related business expansion. Mission Hills Centreville and Mission Hills ▪ Lan Kwai Fong ▪ Haikou are family-friendly metropolitan leisure complexes and low-carbon town centers. Hubs for business, leisure, wellness and entertainment, their highlights include 1,000-plus international anchor brands featuring the latest fashion labels, finest jewelry and watches; trendiest restaurants, cafes and bars; state-of-the-art multiplex cinemas; ice skating rinks; bowling alleys; world-renowned auto showrooms; and many other exciting offerings. A total of six hotels are showcased in these developments, among them Marriott International's Ritz-Carlton and Renaissance hotel brands.   
Today, Mission Hills Group has achieved many milestones and become the preeminent conglomerate in the sports, tourism, leisure and entertainment industry. The next breakthrough in the Group's evolution will occur as it brings its tried and true branding and golf management services to Beijing, Shanghai, Xian, Yunnan, Chongqing and other destinations.   
For further information, please contact:
Ms. Sundi Shi Mission Hills China Telephone: (86 755) 2802 0888 Ext. 36022 Email:  
[email protected]
Event Report "Yelloween!"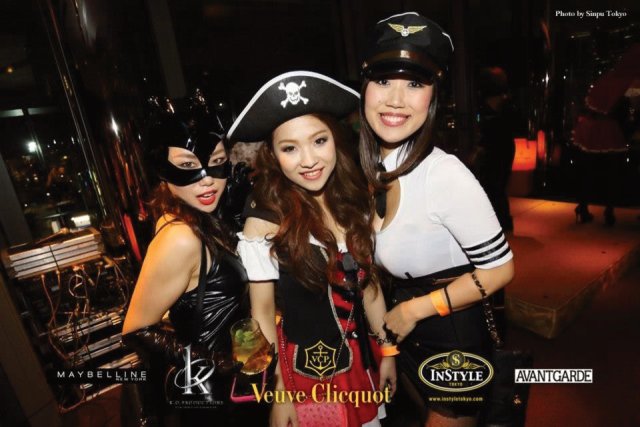 Halloween 2012 was bigger than ever in Tokyo this year. Not a historical celebration here in Japan, but Tokyoites seem to take to it with stride! This year a relatively new group called
InStyle Tokyo
held their second ever Halloween party and we were there.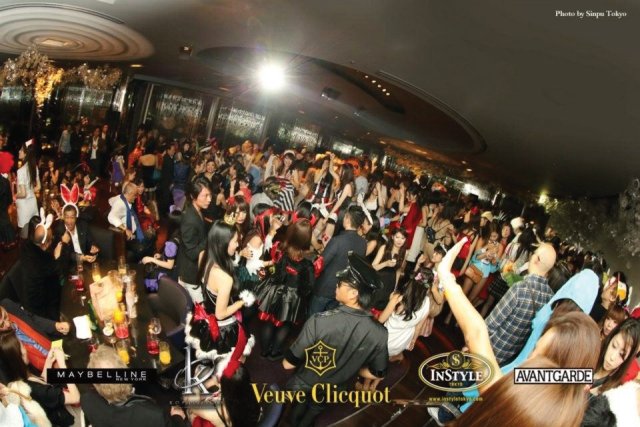 InStyle is a new brand event company specializing in themed parties, music and fashion, film premier after-parties, promotion events for music releases and fashion shows. Golf events are also in the works for 2013 and
Fuji Fun Connection
and
Golf Shizuoka
will be playing an active role in planning and organizing them.     
InStyles membership enjoy exclusive access to Tokyo's finest network of nightlife, entertainment and social events with exciting and unique opportunities to celebrate music, dancing and just plain having fun!   With exclusivity and a variety of breathtaking venues, InStyle always aims to hold high-class premium events and parties in some of the city's select premier locations.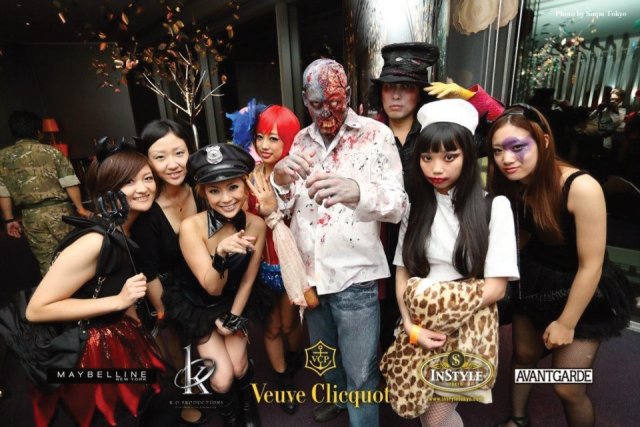 Fuji Fun Connection
took this opportunity to sponsor along with
Golf Shizuoka
with golf rounds at both
Gotemba Golf Club
and
Belle View Nagao G.C.
With such a young and vibrant demographic making up the some 1,500 guests that attended this branded -
Veuve Clicquot's
YELLOWEEN hosted at the
Peninsula Hotel Tokyo
, Fuji Fun Connection and Golf Shizuoka were able to get great PR for the Fuji area and courses, catching the attention of some fresh faces with lots of potential new customers and golfers.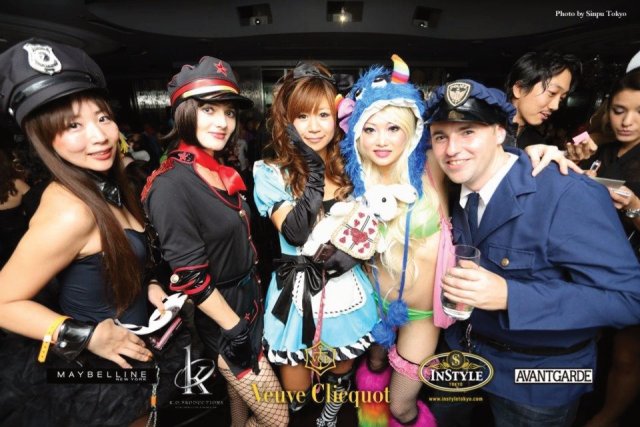 The entire Penthouse floor of the Peninsula Hotel made for the perfect venue providing a combination of uniquely designed spaces with breathtaking downtown Tokyo views.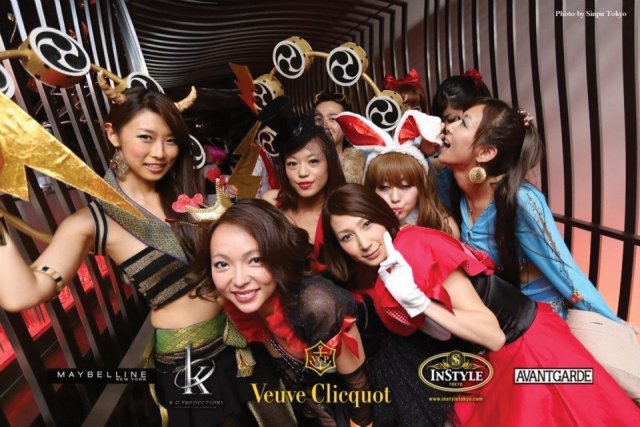 The attendees pulled out all the stops and the quality of the costumes was superb making this by far the best and most vibrant Halloween party in Tokyo this year.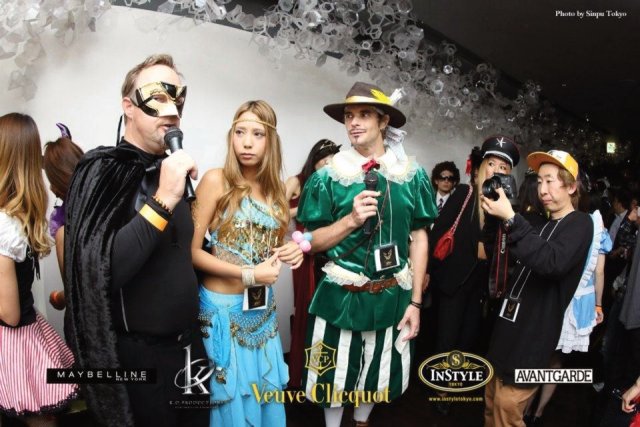 The evenings MC was
Sein Kamiyu  (セイン
カミュ
)
a well-known television talent here in Japan along with the beautiful winner of the InStyle Tokyo's "Model Search" event held a month earlier. Event sponsor Fuji Fun Connection & Golf Shizuoka founder Bennett Galloway seen here on the left addressing the crowd.
Congratulations to the golf winners and a warm-hearted thank you to event co-producers InStyle Tokyo and KO productions from us here at Fuji Fun Connection and Golf Shizuoka for the tap on sponsorship. We look forward to attending the next event which is slightly tamer...a
Thanksgiving and networking event
planned for November 26th at Victors in the
Tokyo Westin
in Ebisu.    
We hope to see you there!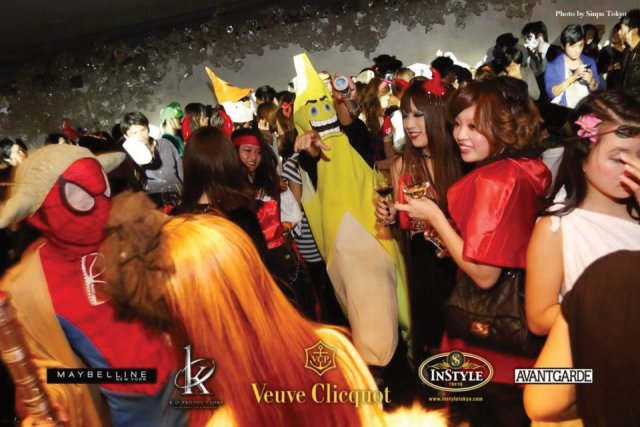 InStyle Tokyo & KO Productions がヴーヴ・クリコと共に開催しましたYELLOWEENに1500名以上の方にお越し頂き、改めてありがとうございました! オフィシャルフォトができあがりました。ご自分また、お友達を探して、ぜひタグして下さい!    
About InStyle Tokyo:
InStyle Tokyoとは 映画、音楽、ファッションのフィールドに特化した新しいコンセプトのイベント会社です。プレミア上映会や音楽プロモーションイベントのアフターパーティ、ファッションショー、ゴルフイベント等、様々なテーマのイベントを手掛けています。   また年間を通じチャリティーイベントも数多く実施しており、会社経営を通じ寄付を中心とした支援活動にも力を入れています。   InStyle Tokyoは、イベントの企画から準備、そして開催、すべてのプロセスにおけるスペシャリスト集団です。   そして大切なお客様に、東京での素晴らしいナイトライフをお過ごしいただけるよう、他にはない特別な空間を提供しています。 音楽、ダンスなど楽しんでいただくのは当然のこと、新たな人や世界との繋がり。これまで経験したことのないユニークな時間をお過ごしください。   イベント会場となるのは、どこも息をのむような素晴らしい場所ばかり。一流の場所で洗練された時間をお楽しみいただけます。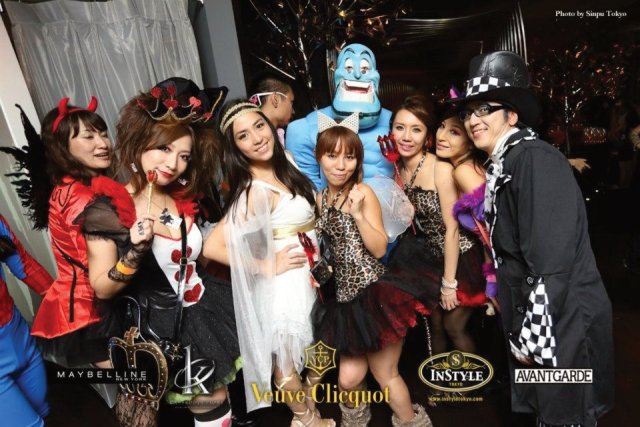 /