Shopping Cart
Your Cart is Empty
There was an error with PayPal
Click here to try again
Thank you for your business!
You should be receiving an order confirmation from Paypal shortly.
Exit Shopping Cart
WEC 6 Hours of Fuji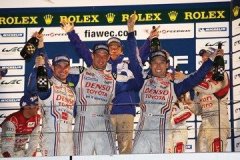 Nicolas Lapierre, Alex Wurz, and Kaz Nakajima (Toyota Motorsports) celebrate their win at the WEC 6 Hours of Fuji with sparkling Sake!!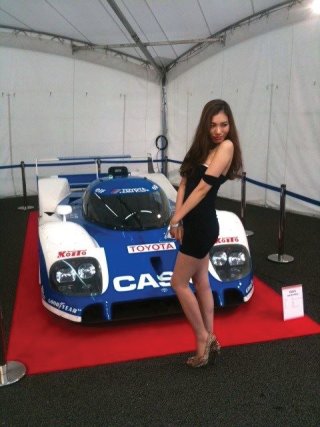 Yesterdays race was a treat to watch from start to finish here at Fuji Speedway. Toyota Motorsport produced a somewhat surprise win in front of their adoring home fans. Toyota's #7 TS030 Hybrid crossed the finish line just 11 seconds ahead of the strong Audi's #1 R18 e-tron quattro, winning the World Endurance Championship Six Hours of Fuji.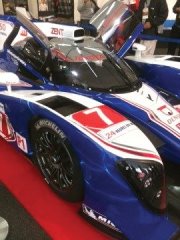 Toyota's drivers were able to successfully avoid the competition making for an incident free race while the two favored Audi's had costly rubs that taxed their overall times and eventually cost them the win. With Japanese driver Kazuki Nakajima behind the wheel when the checkered flag was waved, the local fans couldn't have been more delighted.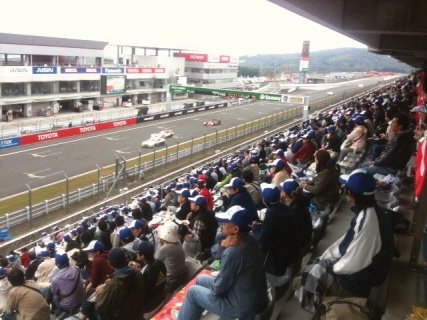 On the race Nakajima said, "What a day! It is a great achievement and it was a team effort so many thanks to my team-mates and the team, who prepared a great car, as well as everybody at Toyota who prepared such an impressive hybrid system," Nakajima said via a team press release. He also stated, "To win a world championship race as a driver has been my aim for my whole career so it is a great day." Toyota's other two drivers, Alec Wurz and Nicolas Lapierre, both drove well rounding out Toyota's successful team effort!   
Best of luck to all the competitors in the next leg of the series in China! 
/